BASES is a small agency comprised of Behaviour Analysts based in Perth, Western Australia.  We serve people with developmental disabilities, and their families, by providing them with the most effective, and most efficient, behaviour-analytic interventions available. We offer both comprehensive interventions that address a wide range of skill deficits, focused interventions that address specific behaviour problems, and various supplementary services. However, all our interventions and services are informed by published research into learning, behaviour, and behaviour-change strategies.
The majority of our clients are children with Autism Spectrum Disorder who are receiving comprehensive interventions.  These interventions involve between 6 and 40 hours per week of Early Intensive Behavioural Intervention – a teaching technology that has been generated by research call Applied Behaviour Analysis – ABA.  That said, ABA research has developed teaching procedures that are effective for a wide range of behavioural problems in a wide range of populations.  Consequently, we can serve nearly anyone displaying nearly any behaviour problem (or skill deficit) in a focused intervention.
We aim to achieve two general outcomes for every client receiving our services: 1) to increase the range of settings and activities in which the client can be involved, and 2) to prepare him/her to independently learn adaptive skills in the least-restrictive, and most normalised, setting possible.  Thus, we seek to produce sufficient behaviour change to enable the withdrawal of our (and other professionals') intervention services.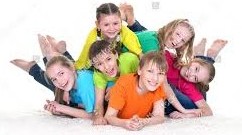 We serve clients in metropolitan Perth – from Clarkson (in the north) to Rockingham (in the south).  However, services to clients in rural areas of Western Australia can be arranged on a case-by-case basis.  Simply contact us to discuss your requirements.
Compare the cost and quality of our services with those of local competitors and you WILL NOT BE DISAPPOINTED.